WE'RE STILL AT YOUR SERVICE. 
Update - March 14, 2022
Face Coverings Are Optional
Gauthier Buick GMC would like to let you know that starting Tuesday, March 15th, 2022, we will be changing our policy on wearing face coverings.
In accordance with the most recent update of the Manitoba Health Guidelines, customers and employees in all departments and our collision centre will not be required to wear masks. 
Customers that are more comfortable with wearing a mask can simply advise our staff. We would be pleased to accommodate your request.
Shop From Home Options
In light of ongoing issues around COVID-19 in Manitoba, Gauthier Buick GMC would like to remind customers that we will take all necessary measures to have you feel comfortable when you are shopping for a vehicle.
If you're in the market for a vehicle, feel free to take advantage of ways we can assist at each stage of your purchase, including:
Shop Click Drive
Gauthier Buick GMC is pleased to announce that we now offer an innovative way to shop for a vehicle online. Simply visit www.gauthierbuickgmc.com, where you can:
This easy-to-use tool can help you find the perfect vehicle, pick your trim and accessories, select extended limited warranties and schedule delivery, if applicable. You can even estimate your trade-in value and monthly payments, find the latest incentives, and apply for credit - right on our website. When you're done, your vehicle will be prepped and may be delivered to your home, at your convenience.
This tool is available on all new and used General Motors products on our site. Look for the "Start Buying Process" button on our vehicle listings. Fill in the requested information and a dealership representative will contact you to finalize the details.
---
Select A Vehicle Online - browse our New or Pre-Owned inventory to review available vehicles. To assist in making your decision, you'll find high-quality photos and videos of our many vehicles.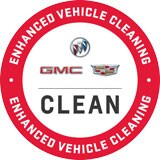 Contact Sales Staff - if you have any questions, contact the dealership to be put in touch with our professional sales staff by phone, text or email.
Book an At-Home Test Drive - See a vehicle that interests you? Our sales staff would be pleased to arrange a test drive at your home. We'll bring the vehicle to you so you can try it firsthand. You can be assured that the vehicle will meet the high standards of our current cleaning protocols.
Apply For Credit / Value Your Trade - Our web site allows you to complete a credit application online to begin the discussion around financing. And if you have a vehicle to trade in, you can get a preliminary evaluation of its value in just a few clicks.
Take Delivery - we would be pleased to make arrangements to deliver your vehicle to your home and complete the final paperwork.
---
Face Coverings are required at our dealership
Please note that since September 28, 2020, all people entering our dealership are required to wear face coverings. Our team members will also be required to wear masks when meeting with customers or when they are within six feet of other team members.
---
We know that these are uncertain and challenging times, and your vehicle should be the least of your worries. Should you require repairs or routine maintenance, know that Gauthier Buick GMC Certified Service experts are available to handle your vehicle service needs. GM is working with our dealership to help keep our employees and customers safe while your vehicle is in our care.
As the current situation continues to evolve, safety remains Certified Service's overriding priority. We believe that you, our valuable customers, deserve to have access to quality vehicles, parts and service, especially during times of uncertainty like these. That's why GM & Gauthier Buick GMC is working so hard to keep our Sales, Service, Parts Departments open and clean, stocked and operational. 
We pride ourselves in treating our customers like family.
---
First and foremost, we want you to know that we value the health and safety of our customers and staff. As a business, we are taking the extra steps necessary to maintain a healthy and sanitary workplace while still meeting our customers' needs.
We continue to monitor information from provincial health authorities for their guidance and recommendations on how we can help to prevent the spread of this virus.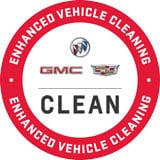 Our steps include:
Thorough cleanings of all dealership facilities daily
Sanitizing gel and foam stations available on-site
Providing our staff with specific instructions on hand washing and the importance of staying home if they are not feeling well
Adhering to the recommended six feet of social distance from other staff and customers
We will be adjusting schedules and operations for some of our staff to ensure that we stay well and can continue serving our customers efficiently. These schedule adjustments should have minimal impact on our in-store operations.
Our website is a helpful resource for shopping and researching vehicles, finding service and parts information, and communicating directly with the dealership. We will also continue to offer vehicle pick-up and delivery services.
No matter the department you're looking to reach, we have staff available to answer your questions and assist with your needs. You can connect with a member of our team by phone, email or through our website.
Together, we can maintain a healthy environment and combat the spread of COVID-19.
On behalf of our dealership, thank you for being a loyal customer. Please don't hesitate to reach out as we remain dedicated to serving you for all of your automotive needs through this challenging time.